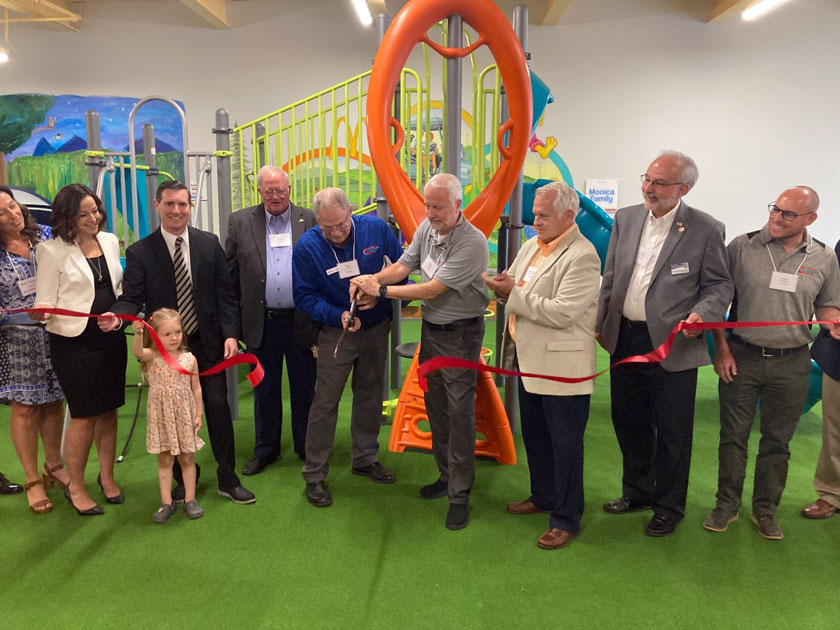 Buckeye Imagination Museum Grand Opening
Buckeye Imagination Museum (previously known as Little Buckeye Children's Museum) is thrilled to open its new facility to the public on Wednesday, August 10, 2022. Its new building is located next to the Renaissance Theatre at 175 West Third Street, Mansfield 44902. The entrance and parking lot can be accessed from West Third Street. It will be open Tuesday-Saturday from 10:00 AM to 4:00 PM to start.
"We are excited to welcome guests into our new facility, which we feel will better serve them," says Fred Boll, Executive Director, "Our new building features a zero-level entrance and an elevator which allows us to be more accessible. It also has a parking a lot, which will be much more convenient to our guests."
"We are delighted at the many new opportunities this building offers us" shares Museum Manager, Suzanna Roemer, "With added space and private classrooms we will be able to offer more programming, private parties, and new events."
Members of the museum receive early access to the new building on Saturday, August 6, 2022, from 10:00 AM to 4:00 PM by showing their membership cards and a valid photo ID.
"We want our members to be among the first to see our new space and help us get acquainted with it," explains Boll.
If you don't have a membership, yet, but would like one it's not too late. Visit littlebuckeye.org/service/membership/ to purchase a family membership.
Buckeye Imagination Museum, which was part of a joint capital campaign with the Renaissance Performing Arts Association, originally purchased its new building in late 2018. Before that the building had sat vacant for roughly 15 years. Since being purchased, the building has received a new roof, new windows, new HVAC system, new electrical work, new parking lot, and completely remodeled bathrooms and flooring. Repairs were also made to the elevator.
The next phase of construction will begin in September 2022 and will consist of building the exhibits for the second-floor gallery which are designed for individuals ages 10 and up, along with outdoor improvements, and additional artwork. This phase is anticipated to conclude in late 2023/early 2024. The museum will remain open during construction. Conceptual drawings for first- and second-floor exhibits were designed by Kevin Haring at Splashmakers.
Follow "Buckeye Imagination Museum" on Facebook to stay up to date. For questions about hours or location email info@littlebuckeye.org or call 419-522-2332.
"We are so grateful for the support of our donors, members, and the whole community," says Museum Manager, Suzanna Roemer, "We cannot wait to share our new space with you and continue to provide a fun, safe, and enriching place to play!"