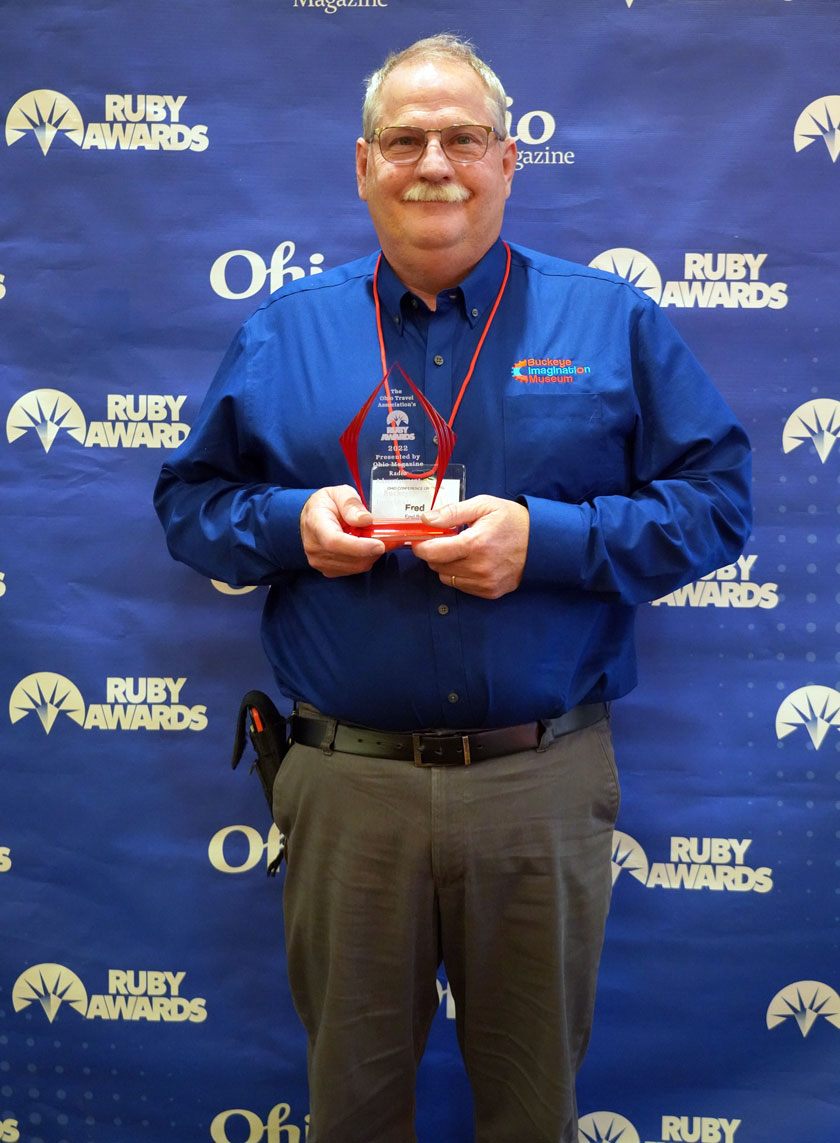 Buckeye Imagination Museum Recognized for Marketing Excellence

Buckeye Imagination Museum recently received recognition for achievement in marketing and advertising at the Ohio Travel Association's RUBY Awards presentation, held Oct. 13 at Kalahari Resorts in Sandusky, Ohio. Buckeye Imagination Museum received first place RUBY awards in their budget category for their 2022 Member E-Newsletter and 2022 Radio Advertisement, as well as second place Certificates of Excellence for their 2022 Social Media Campaign and 2022 "Same Game, New Name" Marketing Campaign. Accepting the awards were Fred Boll, Executive Director; Suzanna Roemer, Museum Manager; and April Monroy, Front Desk Manager. Buckeye Imagination Museum was also recognized as a finalist in five additional categories.
The Ohio Travel Association's RUBY Awards recognize excellence in Ohio's hospitality and tourism industry for efforts in advertising, marketing, and public relations. The awards, sponsored by Ohio Magazine, were presented during the Ohio Conference on Tourism, the state's largest conference for tourism industry professionals. Nine marketing professionals representing academia, consulting firms and ad agencies judged each entry on the basis of concept, results, and creativity.
"The competition this year was fierce," said Melinda Huntley, Ohio Travel Association executive director. "These professionals produced some amazing campaigns and projects that resulted in increased sales for businesses in their communities." The Ohio Travel Association is a nonprofit trade association representing travel and tourism-related businesses throughout the state. For more information on OTA, visit www.ohiotravel.org.